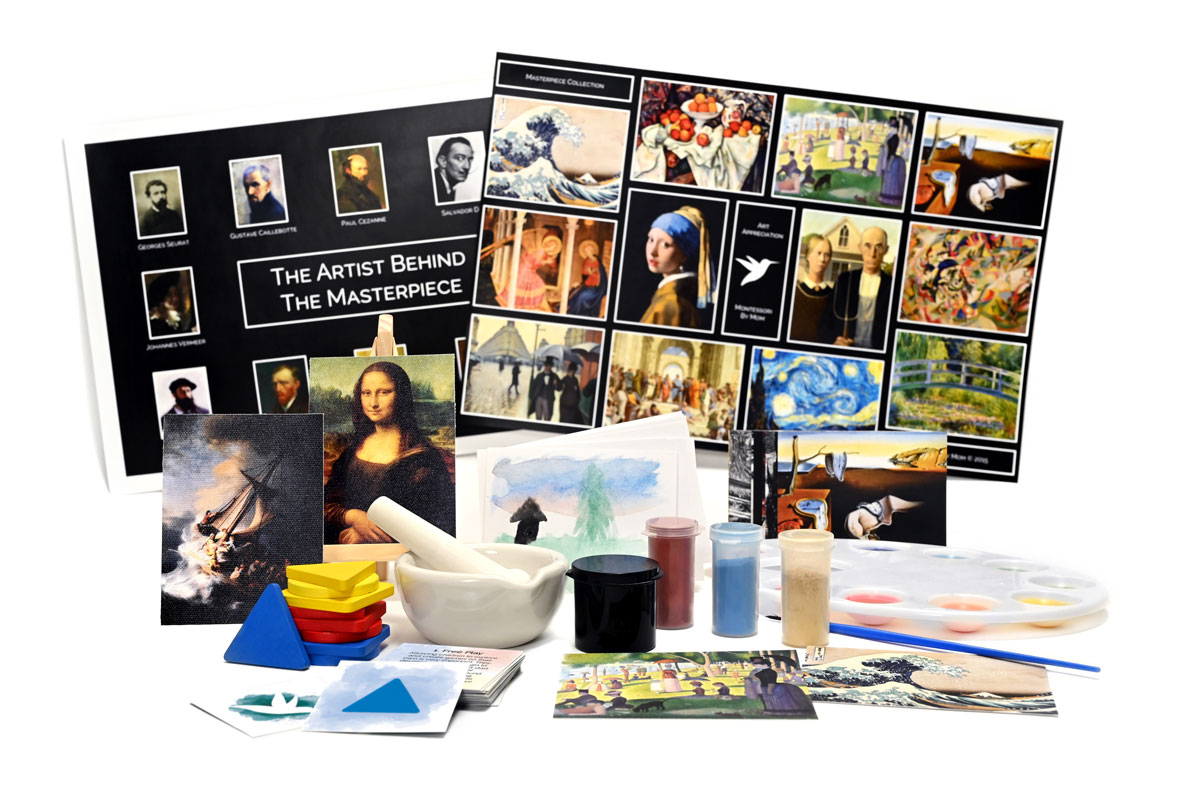 Dr. Maria Montessori said, "The child should live in an environment of beauty."
With the activities in this Art Appreciation Toolbox, your child will be able to experience classical art, learn how to make their own watercolor paints, develop their motor skills while using the mortar and pestle, and learn their shapes the Montessori way.
We are trying a new format with the instructions for the activities in this Toolbox. The activity guide is now more complete with descriptions, so the instruction videos are shorter and cover things not mentioned in the guide.
Questions or Comments?
If you have any questions or comments about this Toolbox, please send us an email, or ask in our Facebook group Montessori By Mom Family. 
Video Instruction
Other Resources