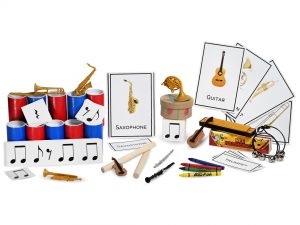 The
Making Music
 Toolbox gives an introduction to music, developing the auditory sense, and learning rhythm.
With the Sound Cylinders, your child can distinguish between different sounds and match them together. They can make their own jingle bells, play their drum, and create their own rhythmic patterns.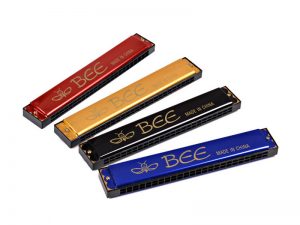 Please Note: Older Toolboxes had the Irish Penny Whistle, but it was discontinued by the manufacturer. Your Toolbox may contain a high-quality, Harmonica instead. We think this is a good alternative as it is also easier for younger children. We kept the video resources for the Irish Penny Whistle as a bonus video.
Questions or Comments?
If you have any questions or comments about this Toolbox, please send us an email, or ask in our Facebook group Montessori By Mom Family. 
Video Instruction
[wistia video="3e5ruogr4w" title="1. Three Part Cards"] [wistia video="oszg9xnru0″ title="2. Rhythm & Music"] [wistia video="o0p1eey6gb" title="BONUS: 3. Irish Penny Whistle"]
Other Resources