This Toolbox provides the opportunity to feel like a paleontologist while your child
studies a real dinosaur bone, excavates a model dinosaur, and makes their own fossil!
Dinosaur Puzzle no longer included, please see note below*

Dinosaur Fossil Excavation
The fossil excavation kit has many hidden Montessori activities! Your child won't even know they are learning, but will develop concentration, patience, and care. They will practice fine motor skills by both hammering and chiseling away until they see the replica dinosaur bones. They will then carefully dust the bones and assemble their dinosaur. This will provide hours of fun and learning!
The fossil is a real fragment of dinosaur bone, which comes in a beautiful wooden box!
Make Your Own Fossil
With our Dino Dough Kit, kids can pour, mix, measure, stir, and mash! Your child will love being involved and making their own dough at home (only add water and oil). Then, they can create their own fossils using the plaster and miniature fossil models that are included. Our dough contains a natural dye & preservative so it should last for months of fun when kept in its container.
Dinosaurs and Critical Thinking
We are excited to partner with another great small business this month! Our Dinosaur Discovery Toolbox includes a set of 6 Crayon Rocks that are made from soy wax & natural mineral pigments that give a beautiful color. These non-toxic crayons have a very unique shape that promotes the tripod grasp needed for writing. They can use the crayons with the dinosaur rubbing plates.
We have also created a fantastic classification chart. Children will be able develop their critical thinking skills by sorting their dinosaur cards by shape and color. When they are done, they can hang the beautiful dinosaur poster that is on the reverse side.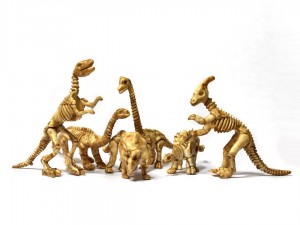 *Please note that the wood puzzle was discontinued by the manufacturer and you will receive a set of Mini Dino Fossil Figures and a small puzzle set instead. 
Each Toolbox is carefully planned to contain a balanced blend of important qualities.
Space Explorer is: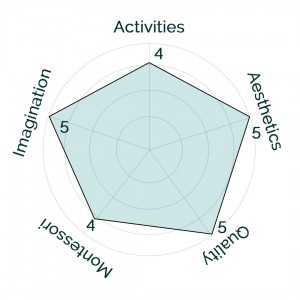 Quality: Materials are durable, professional grade, or name brand
Activities: Several activities, uses, and levels of difficulty
Aesthetics: Provides children with an experience of beauty or use natural materials
Montessori: Activities mostly follow AMS guidelines
Imagination: Activities transport the imagination to encourage active, child-led learning
Read more about our Toolbox Design Philosophy
---
 Subscribe to Receive a Toolbox Each Month!
Focus on having fun and teaching your kids, not wasting time doing research and creating materials. Subscribers receive FREE shipping on a new Toolbox each Month.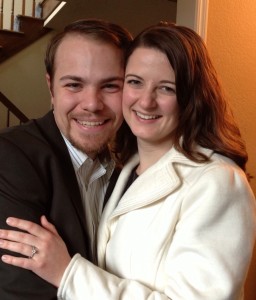 We are excited to share this Toolbox with
you, and hope your kids will love it!
– Nathan & Teresa Hadsall