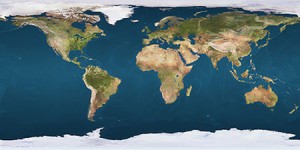 We have had so many requests from Canada, Australia, and the UK, that we couldn't ignore it. (In the end it was one person who made the difference, Danielle S. from Australia.)
We wanted to offer totally free shipping, but that meant we would not be able to ship out of the US. So, for a fee we will be able to ship internationally. Teresa and I wish we could send it to you for free! The website will be updated in a few days to show shipping to these countries.
Thanks again for all the support!
– Nathan & Teresa Hadsall