Introducing Montessori at Home
Montessori at home can be simple, inexpensive, and easy. You don't need to read every Montessori book, buy all the products that Montessori influencers recommend, or completely remodel your home to introduce Montessori at home.
Focus on making a few simple shifts in line with Montessori principles. Even small changes can make a big difference, bringing peace to your home and empowering your children with newfound independence.
Here are five tips to get you started.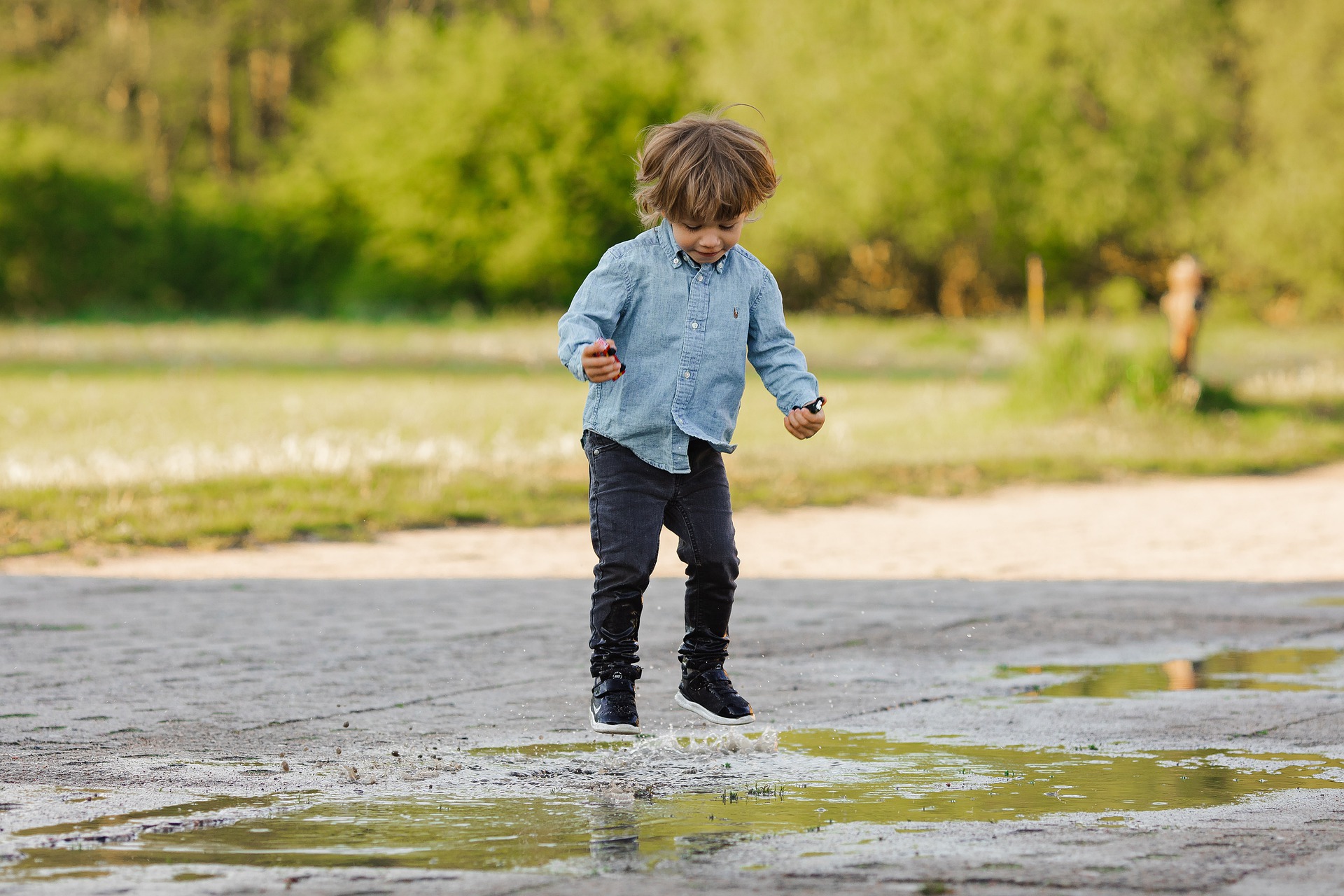 1. Involve Your Children In Practical Life Tasks Around The Home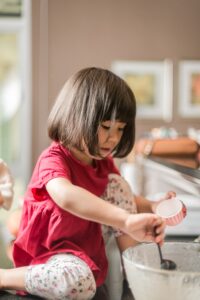 The home is the perfect environment to organically involve your child in practical life activities. Practical life activities teach children to take care of themselves and their environments. These opportunities build your child's independence, help them practice fine motor skills, and empower them with a sense of pride and accomplishment. As an added bonus, you get to spend quality time with your children while completing the chores of the home.
Preparing your home for practical life activities doesn't need to be complicated. A simple stool is perfect for helping your child reach the kitchen and bathroom counters. Child-sized utensils and tools can make practical life tasks even more appealing for your children. These tools don't need to be expensive. You can often find them at secondhand stores for a bargain.
You can start incorporating practical life activities today without any special materials or expensive furniture. Younger children may enjoy putting dirty laundry in the basket, preparing food with a dull knife, and self-dressing. Older children can help cook meals, work in the garden, and sew from simple patterns.
2. Start A Toy Rotation To Reduce Clutter And Encourage Focus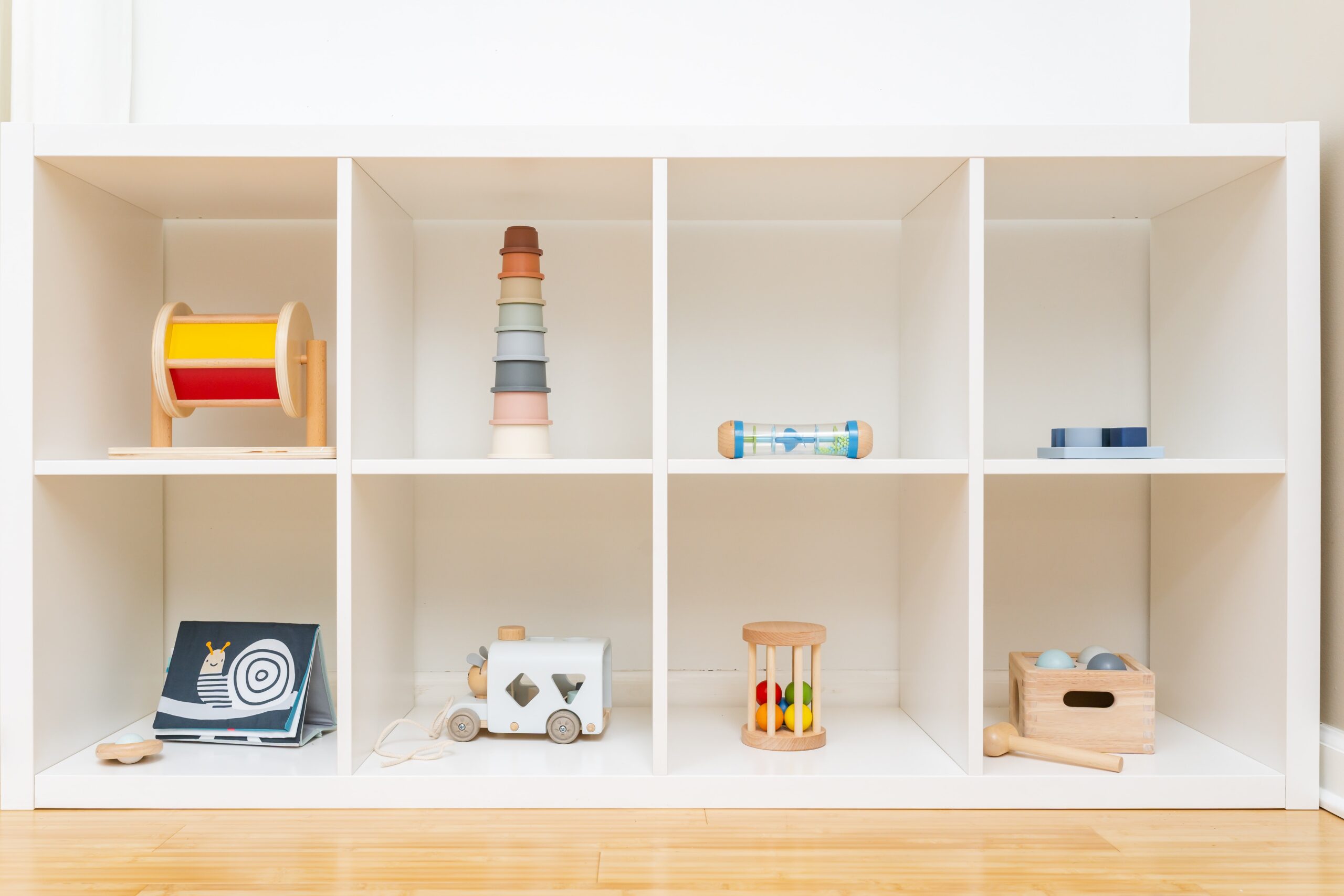 Montessori shelving is usually open and inviting with a few attractive activities to choose from. Children can easily see the options available to them and choose which activities to work on. Everything the child needs to complete the activity is included in a basket or tray. This preparation removes unnecessary frustration and discouragement from the process.
Families can introduce Montessori at home even without Montessori materials by applying similar principles at home. Instead of storing your child's toys in a box, consider displaying a few at a time on an open shelf. If you don't have a shelf, a window sill or coffee table works great, too. This way, children can see which toys are available to them. Reducing the clutter and number of toys can also help reduce chaos and improve your child's focus. You can store the remaining toys away to be rotated. If you'd like to add a few high-quality toys to your rotation, Montessori at home toys are a great place to start.
In Montessori classrooms, guides leave materials unfinished to entice the child to complete them. The same principle can be applied when implementing Montessori at home. If you're presenting a puzzle to your child, for example, try leaving puzzle pieces in a small basket next to the puzzle instead of presenting a completed puzzle. Make sure all the pieces are available — it's frustrating for anyone to attempt to complete a task without all the necessary components.
3. Sign Up For A Toolbox Subscription With Montessori By Mom
One of the simplest ways to introduce Montessori at home is with authentic Montessori materials and education. Montessori by Mom subscription Toolboxes are an easy inexpensive way to do this. Since we believe Montessori education should be available to every child, we've designed our Toolboxes to make the process as simple and affordable as possible.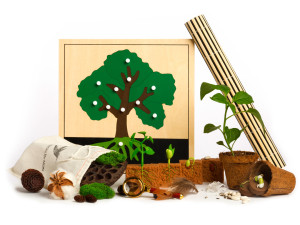 Once you've signed up for a subscription, we send you one Toolbox each month, complete with themed curriculums and high-quality materials curated by certified Montessori teachers. To help you present these materials effectively and authentically, you'll also receive access to video explanations for each Toolbox.
With Montessori by Mom, you don't have to become a Montessori expert overnight for your children to reap Montessori at home benefits. We know most busy parents don't have the time to learn the ins and outs of Montessori and form effective curriculums. We've done the work for you. All you need to do is sit back and watch your children thrive.
4. Spend Plenty Of Unstructured Time Outside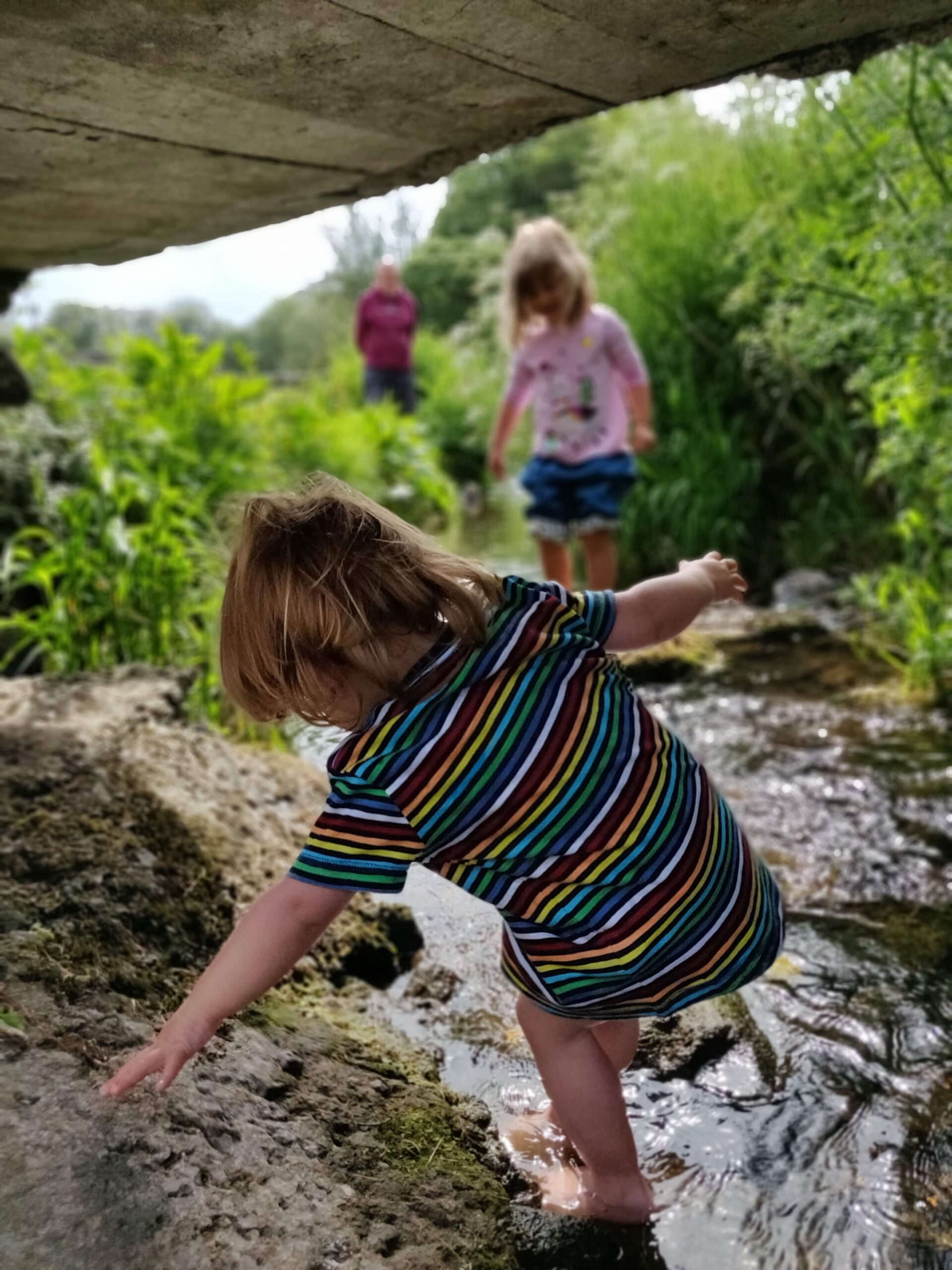 While shelf work is an important aspect of a Montessori education both at home and school, it should be balanced with lots of unstructured time outside. Mother Nature has prepared the perfect environment for children to learn, rich with opportunities for gross motor work and sensory exploration. This makes time outside a simple way to start implementing Montessori at home and a key component of any Montessori at home schedule.
"When children come into contact with nature," Dr. Montessori said, "they reveal their strength."
Dr. Montessori was far ahead of her time when it comes to outdoor play. Since she spoke about its importance more than half a century ago, numerous studies have proven the many benefits of outdoor time for children.
It can be tempting to shuffle children from one scheduled activity to another or spend all day inside for convenience. But when children lose outdoor play, they lose countless opportunities for growth, exploration, and problem-solving. You can introduce Montessori at home by committing to spend just one hour outside with your children every day, adding more time as your schedule allows.
5. Follow The Child
One of Dr. Montessori's most frequently quoted teachings is to "follow the child." Children learn in their own individualized timing. When your child expresses an interest in something, embrace and encourage it. This can help foster a lifelong love of learning and discovery. If your child loves insects, for example, find books, materials, and activities to help them learn more about insects.
Another simple way to implement this teaching at home is by carefully observing your child. As they play, what skills do you see them working on? What materials do they gravitate toward? What do they need a little more practice to master? Curious observation will help you better understand your child's needs, interests, and inner mind.
Interestingly, we hear Dr. Montessori's full quote much less often, which says, "Follow the child, but follow the child as his leader." As you follow your child, ensure you are still the leader your child needs. You can be a loving, responsive, and empathetic parent while also being a confident leader with firm boundaries.