Montessori Christmas Giving
It's the most wonderful time of the year! Christmas is a special time for Montessori families to share religious and cultural experiences, family time, and the joy of gift-giving. While following Montessori principles may seem to make Christmas shopping even more daunting, that doesn't have to be the case. This guide exists to make Montessori Christmas giving simple and easy for busy families. Read on for our top tips to simplify your holiday season — the Montessori way!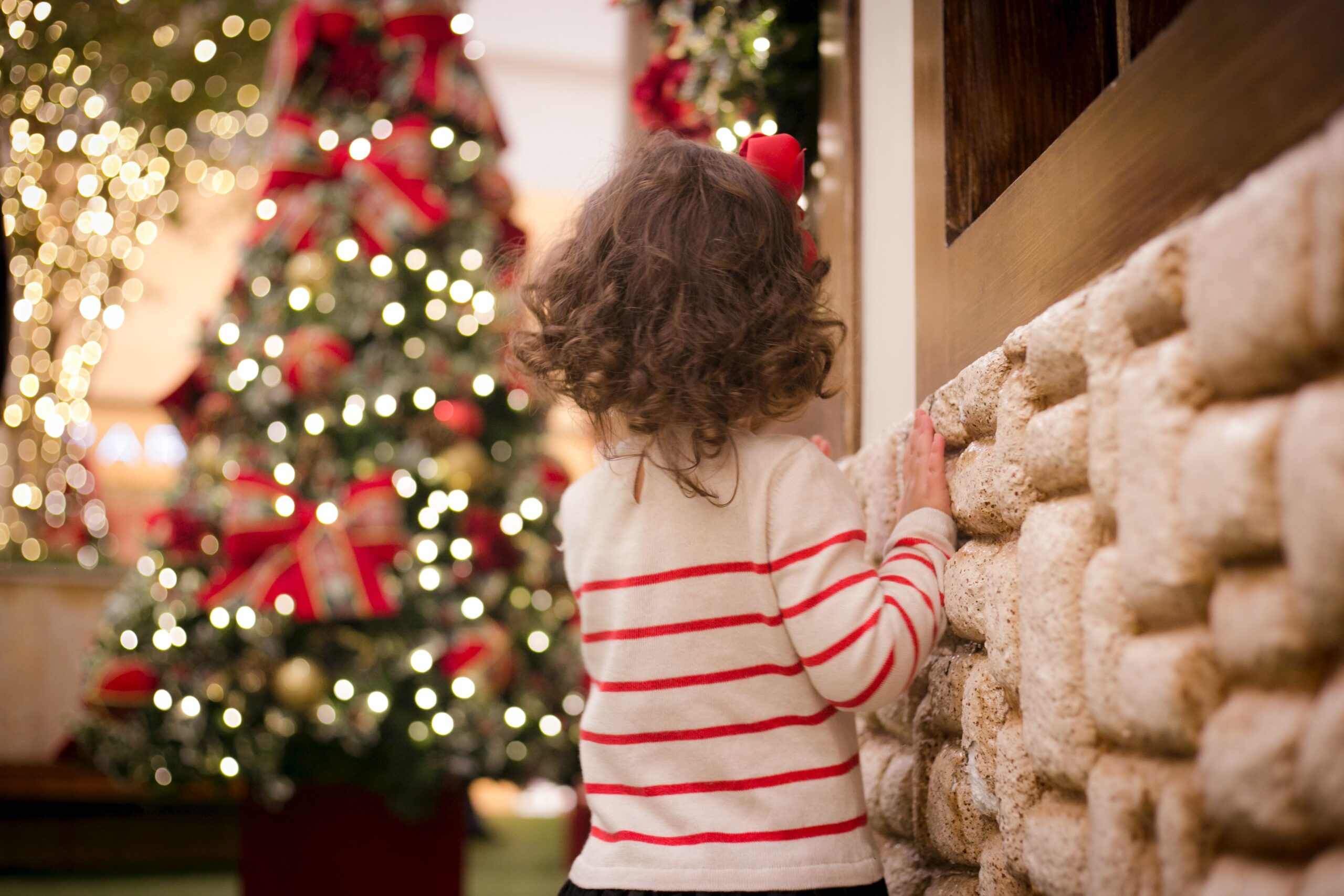 'Follow the Child'
Before we get into specifics about gifts, let's discuss a key Montessori principle to keep in mind: "Follow the child." When Christmas shopping for the Montessori children in your life, focus on their unique interests, skills, and needs. 
While so-and-so on Instagram may have a beautifully curated list of Montessori toys they're gifting their children, you don't have to copy that list to "be Montessori." Nor do you need to join in on the latest (usually expensive!) toy trends or only buy toys that are labeled "Montessori." In fact, the most "Montessori" thing you could do is observe and follow your child to choose their gifts, even if that makes your Christmas list much different from those of other Montessori parents.
We'll give some suggestions for how to find Montessori gifts (and some of our favorites), but remember — the most important thing is to follow your unique, one-of-a-kind child. 
Montessori Christmas Gift Ideas
Montessori Toys 
Following Montessori principles can help parents find the best toys for their children's developing minds — all while simplifying the process of Christmas shopping. These guidelines, which are not rigid rules, can make it easier for parents to quickly sift through the thousands of toy options available online to find the best toys for their children.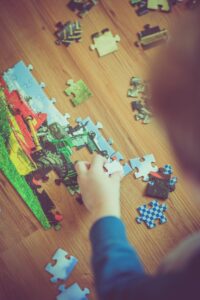 There are a few key characteristics of Montessori at home toys: these toys have a built-in control of error when appropriate, helping a child correct their own mistakes. They teach just one skill at a time and avoid busyness. They are passive in nature, giving the child the opportunity to actively engage with the toys. They are based in reality, and when possible, they are made from natural materials like wood, silk, and metal. For more information on these characteristics, read our guide on finding Montessori at home toys.
Examples of Montessori toys include building toys, like wooden blocks, magnet tiles, and LEGO. Peg puzzles, jigsaw puzzles, stacking and nesting toys, and fine-motor toys are other classic Montessori options. But a toy doesn't have to fit perfectly on a tray to be "Montessori." Active toys like balls, climbers, and bikes play an important role in a child's development. Art supplies and musical instruments bring culture and creativity to any Montessori environment. You can find even more examples in our list of favorite Montessori toys.
Practical Gifts
Christmas gifts can be a great opportunity for families to invest in making their home a more inviting, accessible place for their children. You can't wrap the gift of independence and put it under a tree — but you can wrap tools that encourage independence.
What do these tools look like? One example is a bathroom stool to help a child comfortably reach the sink or mirror. A learning tower is a tall, enclosed stool that helps children safely reach the kitchen counter when cooking. Child-sized kitchen utensils and cleaning tools can make a big difference in learning practical life skills at home. Small, child-accessible dressers can help a child pick out their own outfits. 
Clothes and shoes also fall into the category of practical gifts. For a Montessori home, focus on clothes and shoes that are comfortable, allow unrestricted movement, and make it easier for a child to get dressed independently. For example, when shopping for young toddler clothes, swap out buttons and fasteners for soft waistbands and easy zippers. These features facilitate independent dressing at home.  
Homeschool Materials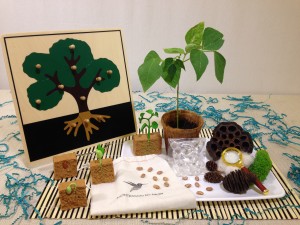 The Montessori method is known for its hands-on approach to education. Tangible, beautiful materials engage children in the learning process. Despite their benefits, traditional Montessori materials aren't cheap. That's why Christmas can be the perfect time for Montessori homeschool families to stock up on materials. Many businesses offer steep holiday discounts on Montessori materials, allowing families to get more materials for their money.
The Montessori By Mom Toolboxes are beautiful, expert-designed curriculum boxes that come with step-by-step instructions from a certified Montessori guide. Our holiday sale makes them cheaper than ever, and you can also pick up a gift certificate for the Montessori parents in your life!
Experiences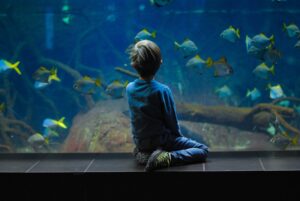 Tangible gifts may not be an appealing option for some families. Maybe you prefer a more minimalistic approach. Maybe you feel content with your toy collection as-is. Or maybe you simply do not have room for more stuff. 
Whatever the reason, experience-based gifts can be a great option. These gifts may include a trip to the aquarium, children's museum, art museum, planetarium, zoo, or another venue. If budget allows, many such places offer memberships that pay themselves off in just a few visits. 
On A Budget
We realize Montessori toys, homeschool materials, and kid-focused experiences are not cheap. But we don't believe it's necessary to max out your credit card or spend your life savings to have a Montessori Christmas. Thrift stores, Facebook marketplace, and reselling apps like Mercari often have great deals on toys and materials. The internet is also full of Montessori DIY projects. We like this DIY imbucare box and these Montessori number rods made from sticks foraged in the park or backyard. 
If your budget doesn't allow for Christmas gifts this year, even a family drive to see Christmas lights can be a special memory for a child. As we'll discuss, the holidays are about so much more than just stuff.
Keeping Montessori Christmas Gift-Giving in Perspective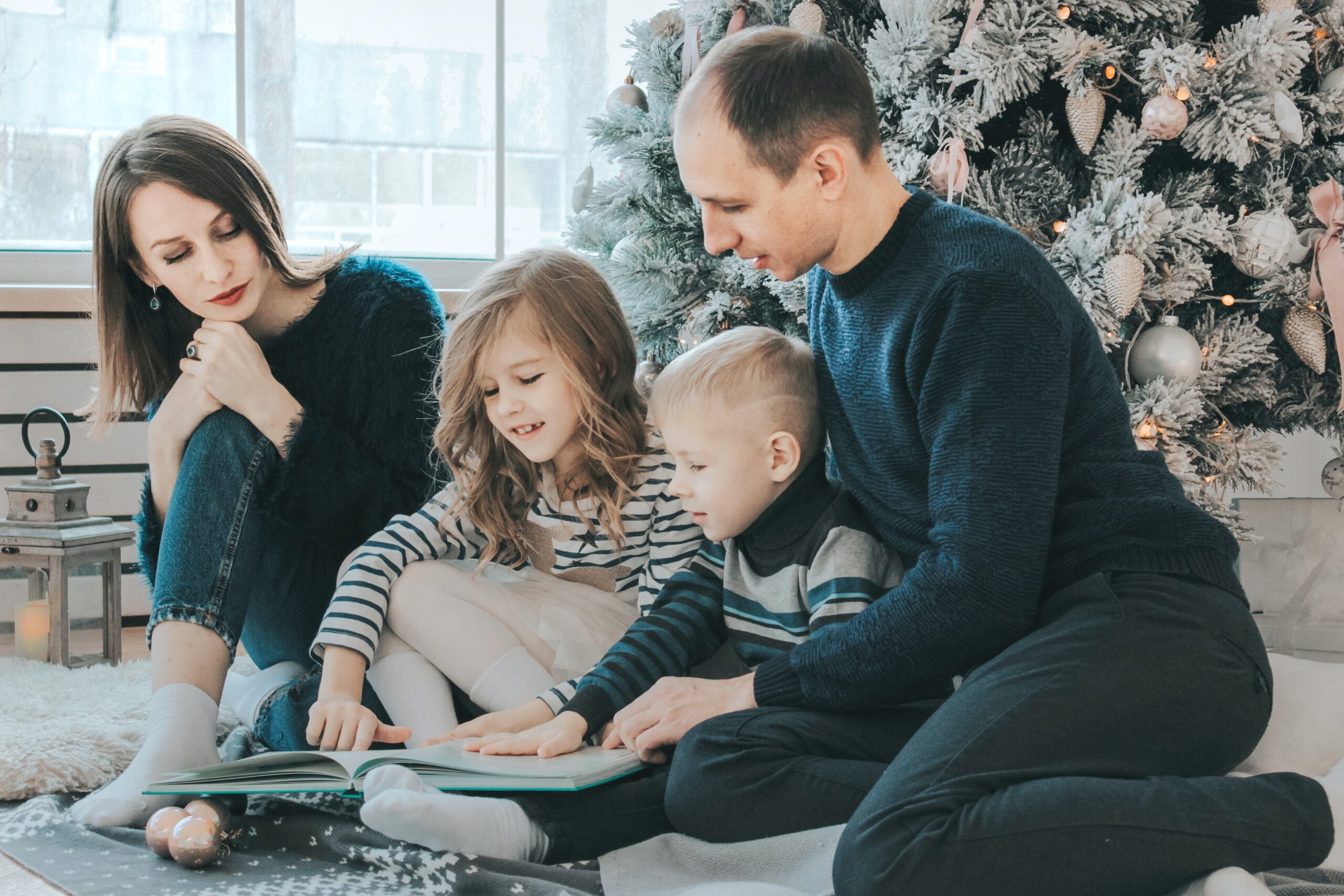 While we acknowledge the joy of gift-giving, a Montessori Christmas is about so much more than gifts. Even without spending a penny, you can have a Montessori Christmas by involving your child in religious and cultural traditions. Sharing culture and religion with your child means more than having the latest-and-greatest Montessori toys under the tree.
We hope this guide has been helpful to you. Keep in mind that, while we offer Montessori guidance, it's up to every family to decide what principles they want to implement in their homes. However you decide to incorporate Montessori into your Christmas season, we hope your holidays are full of joy as you make lasting memories with your children!