Preschool? Never!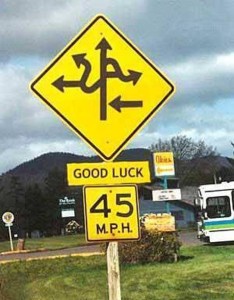 I was 17 when I got my first job working at a school. It was not as a teacher, but helping in the office part time. I never liked filing and there was SO MUCH to do. My boss always gave me too much work and held my hand the whole time to make sure it was done exactly like she wanted–a micromanager with a smile. To make things worse… she was my big sister! (Love you Amy). Actually, I mostly enjoyed it …besides the filing. (Let me repeat how much I hate filing.)
I got my first classroom experience when a preschool teacher had to step out. My big sister micromanager boss (whom I adore) sent me to step in. I was excited to see the classroom for the first time, but a little nervous. I knew a lot about kids (growing up in a family of 10 will do that), but I didn't have much classroom experience. I don't remember much about that day, but I do remember one scene vividly:
There was a line of kids outside the bathroom who really had to go. In a panic, I stood outside the door asking… no, begging and pleading for one little girl to PLEASE pull up her pants so the rest of the class could go to lunch. I clearly remember one idea forming throughout that morning: I will NEVER teach preschool!
Down The Rabbit Hole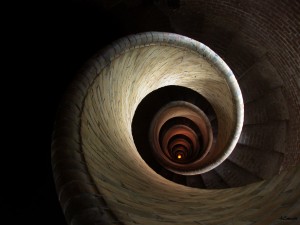 I got another job to be closer to home, but soon found myself without work because the business closed. I had no idea what I was going to do, when a friend mentioned that a school had a second grade teacher's aid opening. No experience required and not preschool–I can do that!
However, when I came to do my interview they had me "visit" the preschool classroom and meet the teacher, even though they already had an aid. The teacher was very nice and we seemed to get along well. I came in for my first day of work and found out that the preschool aid had switched to second grade… and I was taking her place!
My mind went back to that awful feeling of helplessness with that stubborn, pant-less 4 year old, but the teacher was so reassuring, I thought I could give it a try. And you know what? I loved it!
Coming Full Circle
Although I had a great experience, something was missing. As an academic based preschool, they assigned homework and had too much paperwork. Kids began to dislike it from the very start. My experience with a play based school wasn't any different. Even though I had completed my education and was head teacher, I secretly felt like just a babysitter.
Things came full circle when I visited Canyon Heights Academy, the site of my first preschool "experience." Now that I had more knowledge of preschool, I was able to really value what was there. I didn't know why, but I connected with the teachers and loved the classroom. It was organized, clean, beautiful… it was Montessori! At the time I didn't know what that meant, but I knew that I wanted to teach there.
Montessori: Here at Last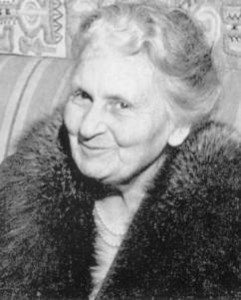 I took all the necessary Montessori training and loved every minute it. Teaching was a joy. Everything in the classroom made sense, and the kids just got it. It was ordered, inviting, and made learning fun again! Kids had a sense of pride in their work, and I was happy to be a part of it.
Why did I leave? My big sister (yes, the same one). She wanted her kids to have access to Montessori at home. We had hours of conversation: planning activities, discussing ideas, and trying to come up with things to do at home. It was then that I realized how expensive and time consuming it is for parents to figure it out. I was sure that there must be a better way.
So, my husband and I decided to make it happen. Sometimes it feels like the two of us against the world, and other times we are amazed by all the support we get. We knew this whole thing would be a little challenging, but we had NO IDEA how much work it would really take. If you are interested in the business part of our journey, Nathan will be blogging about that.
I look back with gratitude, and look ahead with excitement. I can't wait to see what is next!
– Teresa Hadsall