Montessori Printables
Most parents I know are busy, a bit more tired than they used to be, and somewhat wary of buying more items for their kids. Does this sound familiar? At the same time, I'd say these parents want the best for their kids. They want them to learn, play, and have fun. These are exactly the reasons I recommend Montessori printables for Montessori at home. Montessori printables can serve as accessible materials that engage kids.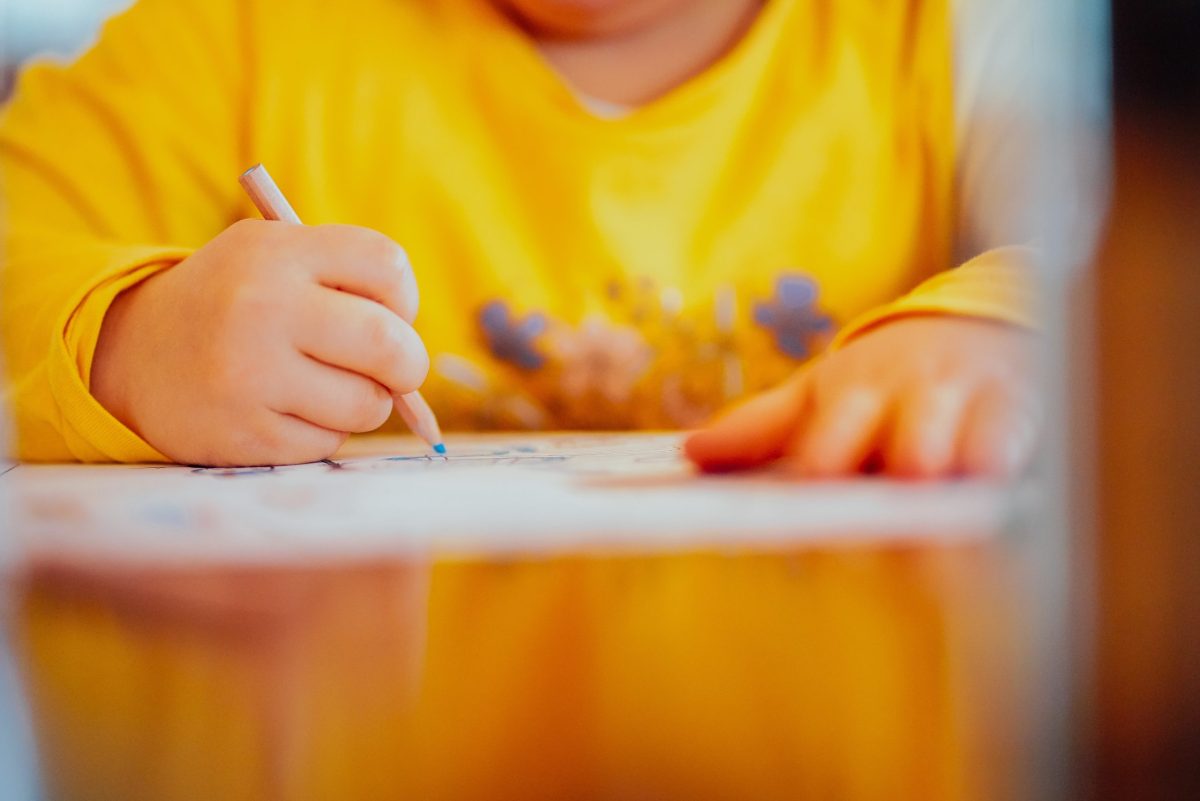 What Are Montessori Printables?
Printable resources are simply resources that can be printed at home. Common printable resources are craft templates, education cards, and activity pages. Montessori printables are printable resources grounded in Montessori principles.
My first experience with printable resources was with cut and paste shape matching activities. My preschool-aged twins loved activities where they could cut out shapes and glue them to a page to create an image. For a few dollars, I bought an entire collection of these printable activities. My kids had fun making a truck and a sun, among other images.
Since this first experience, I have come to realize how many printable resources are available. Additionally, there are many Montessori printables readily available for parents and caregivers at home.
Why Are Montessori Printables Valuable for Montessori at Home?
Printable resources are valuable to parents, for one, because they are accessible. With access to the internet and a printer at home, parents can download a myriad of resources. Some cost a fee, but many are free. Many of the free printables require that you provide your email for access. Once you have access to a resource, you can generally print it as many times as you like. This is helpful for parents with kids of multiple ages. For example, I can come back to a resource that my older children enjoyed when my youngest son is at the appropriate stage. Similarly, if a printable resource is lost or damaged, parents can print it again.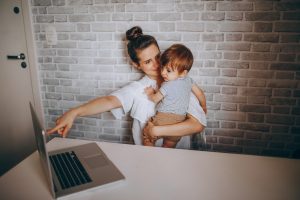 Printable resources are also valuable because the activities do not usually require much planning on the part of the parents. I have found that many give straightforward directions and require no creativity on my part.
Additionally, I love that I can use my children's interests as inspiration for my search for printable resources. My son loves baseball, so perhaps I can find a printable coloring page with a baseball theme or a cutting activity with baseball images. Proponents of Montessori at home emphasize following a child's interests, and printable resources are one way parents can accomplish this goal.
Examples of Montessori Printable Resources
There are numerous easily accessible Montessori at home printable resources. Examples are 3-part cards, theme activity packs, and cutting activities.
Montessori 3-Part Cards
Montessori 3-part cards are a common feature in Montessori classrooms. The benefits of 3-part cards include language development, vocabulary growth, and spelling practice. As the title suggests, 3-part cards have three components. They have a (1) picture card, (2) a word card, and (3) a picture and word card.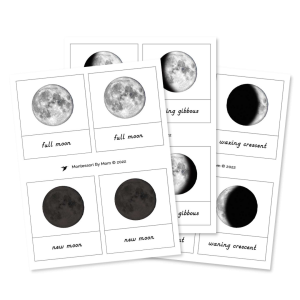 There are many ways to utilize 3-part cards in a Montessori at home setup. Traditionally, the three parts of the cards allow kids to match the words to the picture. The card containing the picture and word together serves as a way to check for a correct match.
There are many printable 3-part card sets available, with a wide variety of themes. The content of the cards can generally match the level and interest of the child. These free printable Colors 3-part cards from Montessori By Mom, available in three languages, are an engaging way to learn colors and color words. We also have Solar System 3-part cards in three languages and more 3-part cards will be published on a regular basis.
Because of the wide variety of topics and potential uses, 3-part cards are a valuable Montessori printable for Montessori at home. If you're not sure which printable 3-part cards will work best for you, I encourage you to start with your child's interests. For example, if your child is very interested in the outdoors, perhaps 3-part cards pertaining to trees or flowers will be engaging.
Printable Theme Packs
There are a plethora of Montessori printable theme packs available. These are a collection of printable pages that all relate to the same theme. There are printable bundles with a weather theme, flowers theme, and plenty more.
I love using this type of activity to explore a topic that my kids show interest in. My son really loves animals, and this collection of zebra printable resources caught my eye as something he would love. Themed activities are also great to tie into another activity or event. A family activity or holiday may spur interest in a specific topic. If I'm taking my children apple picking, for instance, I might look for some printable resources with an apple theme.
Printable Cutting Activities
Cutting activities are a great way to try Montessori printables for Montessori at home. These activities broadly include any activity that prompts children to practice cutting. Scissor skills practice helps kids develop fine motor skills. Cutting practice is also something that all three of my kids enjoy. Cutting activities may offer practice making several different types of cuts. These can include snips, straight lines, wavy lines, and zig-zag lines.
Living Montessori Now has a wide selection of free, printable cutting strips. These printable resources include realistic pictures of various themes. The themes include paleontology, dental health, senses, and seashells. I enjoy doing printable cutting strip activities with my own kids because they can all participate, even though they have different scissor skill levels. My youngest son can practice opening and closing the scissors one time, while my older kids can practice precision in their cutting.
There are many other Montessori printables that give kids the opportunity to practice cutting. These Geometric Solids Paper Patterns give kids an opportunity to create three-dimensional shapes out of a paper template. Another free, printable template gives kids the opportunity to create spinning optical illusion toys called decotropes. The website Ang at Home also offers many free, printable cutting pages, including practice with vertical lines, horizontal lines, as well as more difficult spiral shape cutting.
Punching printables are related to cutting printables. Children can punch holes in shapes with a hole puncher or punch the shape onto a cork board with a thumbtack.
Puzzle Printables
Puzzles are one of the most recognizable materials found in Montessori classrooms. But did you know that you can print puzzles at home? Montessori By Mom offers a printable sea life puzzle, printable fruit puzzle, printable frog puzzle, and more.
Try Some Montessori Printables in Your Home
Montessori printables are a valuable tool that can help busy parents bring Montessori into their homes. Printable resources are often low-cost and accessible. There are so many printables available online that it can be overwhelming! Printable 3-part cards, cutting activities, themed pages, and puzzles are great places to start.
---
Kelly Marie is a former scientist and mother of three young kids. She enjoys writing about her experiences in parenting and regularly creates free printable resources for parents and teachers for her blog Hey Kelly Marie. She currently lives in Kentucky with her family.