Montessori Subscription Boxes
Many parents are interested in Montessori education but feel overwhelmed about starting. It can take precious time to learn about Montessori principles, gather the needed materials, and find a curriculum to follow. One solution? A Montessori subscription box! These boxes make Montessori easy. Many are developed by Montessori experts and delivered right to your doorstep, taking the guesswork and complication out of Montessori.
These subscription boxes can inspire your child's creativity and skills and are a fun way for your child to learn. They fill your home with high-quality, time-tested materials. They expand the subjects your child can explore from home. In this article, we'll discuss are just a few of the benefits that these boxes offer.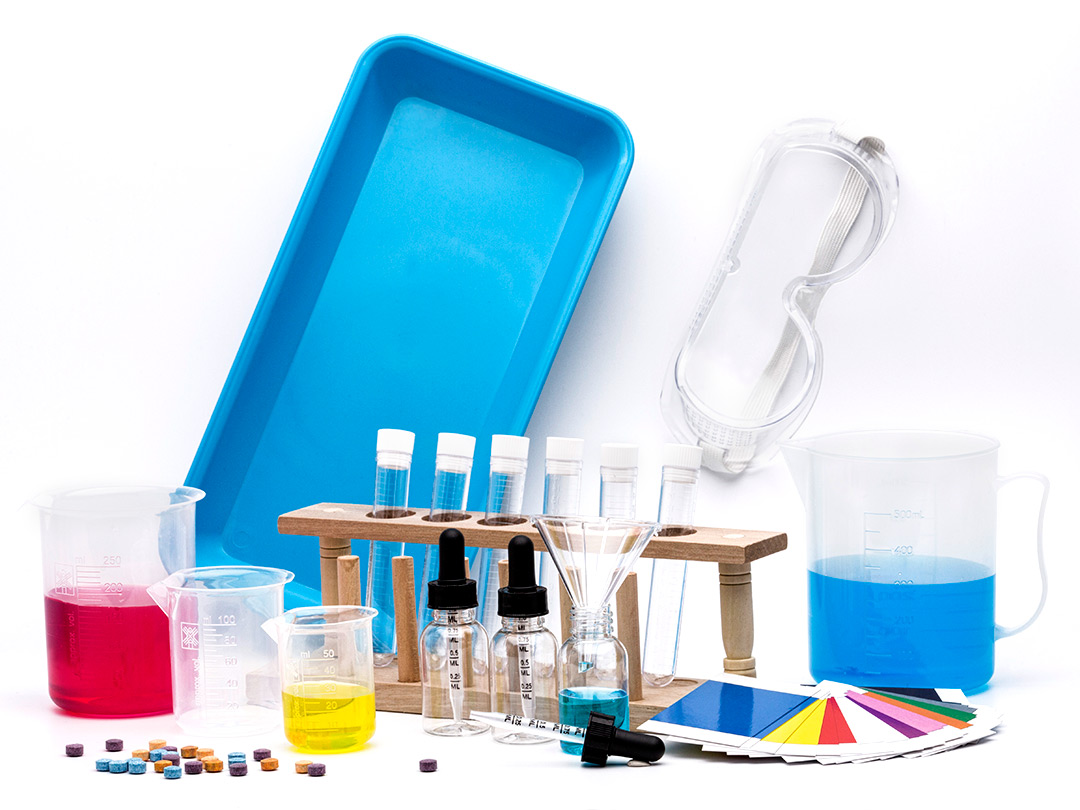 Montessori Subscription Boxes Are Easy to Implement
In a Montessori environment, materials are simple and straightforward. Natural materials are preferred — wooden toys are preferable to plastic. Children find them visually appealing and love exploring the different textures. Simple toys mean children don't need to spend time figuring out complicated, awkward gadgets.
Montessori materials aim to isolate a difficulty so a child can focus on one task at a time. It's also important for materials to be self-correcting so children can course-correct without adult input. Finally, toys should challenge the child while remaining developmentally appropriate. Montessori educators use these principles to prepare their classrooms, and they also apply to Montessori at home toys.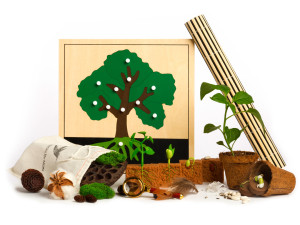 It can become a part-time job to find toys and homeschool materials that check all of these boxes, especially if you're just getting started with Montessori. Montessori subscription boxes make it easier for parents to find age-appropriate, high-quality, affordable materials for their homes. Instead of spending hours browsing Amazon and Etsy to find Montessori materials, you can rely on Montessori experts to do the shopping for you.
Montessori By Mom Toolboxes are both durable and aesthetically-pleasing. Each subscription box comes with a Toolbox guide on how to use the materials. You also have access to online instructional videos, printables, and other resources at your convenience. As a matter of fact, you don't even need to go on a wild web hunt to figure out how to scaffold your child's learning experience. Montessori By Mom has done that for you with subscription Toolboxes for every developmental stage and skill level.
Montessori Subscription Boxes Do the Research for You
Children develop so rapidly that it's difficult to stay one step ahead of their development. It's a daily struggle to keep up with his constantly-evolving interests and skills. With our curated Toolboxes, you can remove that struggle from your plate. Our goal at Montessori By Mom is to make Montessori easy, even if you've never had specific Montessori training. We do all the preparation work for you, so you can focus on spending more time with your child.
For instance, has your child been interested in castles lately? Our Kings, Queens and Castles Toolbox will give you everything you need to help them explore this interest. They will get to learn how castles were constructed in the Middle Ages. Even though medieval history is the Toolbox theme, your child will also get an introduction to practical life skills and art. They will learn the importance of weaving to make clothes. They will also gain an appreciation for art by studying the stained-glass designs that adorned the churches of the day.
Of course, you could do the research yourself and create your own hands-on curriculum that covers the Middle Ages. It takes significant time and effort, however, to find the appropriate materials for your at-home Montessori environment. With ready-made Montessori subscription boxes, you already have what you need.
They Support Child-Directed Learning
Montessori subscription boxes are an excellent learning tool for children in the absorbent mind stage because they foster independence. Your child will feel more confident in their ability to do a project independently, which is key to early childhood development. They can also spend as much time as they need working independently or with a sibling on the projects specified in each box. As your child's facilitator, it's a priceless feeling knowing that you don't need to be constantly monitoring each and every activity.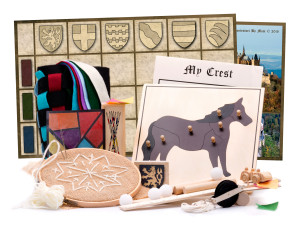 The Subscription boxes are especially ideal for tactile learners because they support hands-on learning. When it comes to early childhood development, manipulatives are an ideal learning tool for children up to about 6 years old. Montessori manipulatives are concrete, physical objects that children can work with that help them comprehend abstract concepts.
For example, children use blocks to understand a math skill. Eventually, they won't need those blocks to figure out a math problem. In their formative years, however, the blocks give children a visual representation of something that would otherwise be difficult to grasp. Having a tangible tool makes learning more concrete for children.
They Follow a Flexible Curriculum
Montessori subscription boxes provide materials that allow children to learn and discover at their own pace. Children in Montessori classrooms learn at their own pace and according to their interests. Maria Montessori realized early in her career that the best method for a child's education is through the process of self-directed learning. She also knew the importance of being active in the learning process.
Unlike many modern schools, Montessori schools don't quickly shuffle children from one subject to the next. The Montessori method gives children plenty of uninterrupted time to explore the environment and the materials in it. That's why it's so important for children to have a rich learning environment.
In a Montessori environment, children can choose to interact as much or as little as they want with the materials in the environment. If your child wants to spend hours discovering dinosaurs, that's awesome. If they lose interest quickly? That's OK, too. In child-directed learning, children decide for themselves how to spend their time.
Montessori Subscription Boxes Cover a Variety of Subjects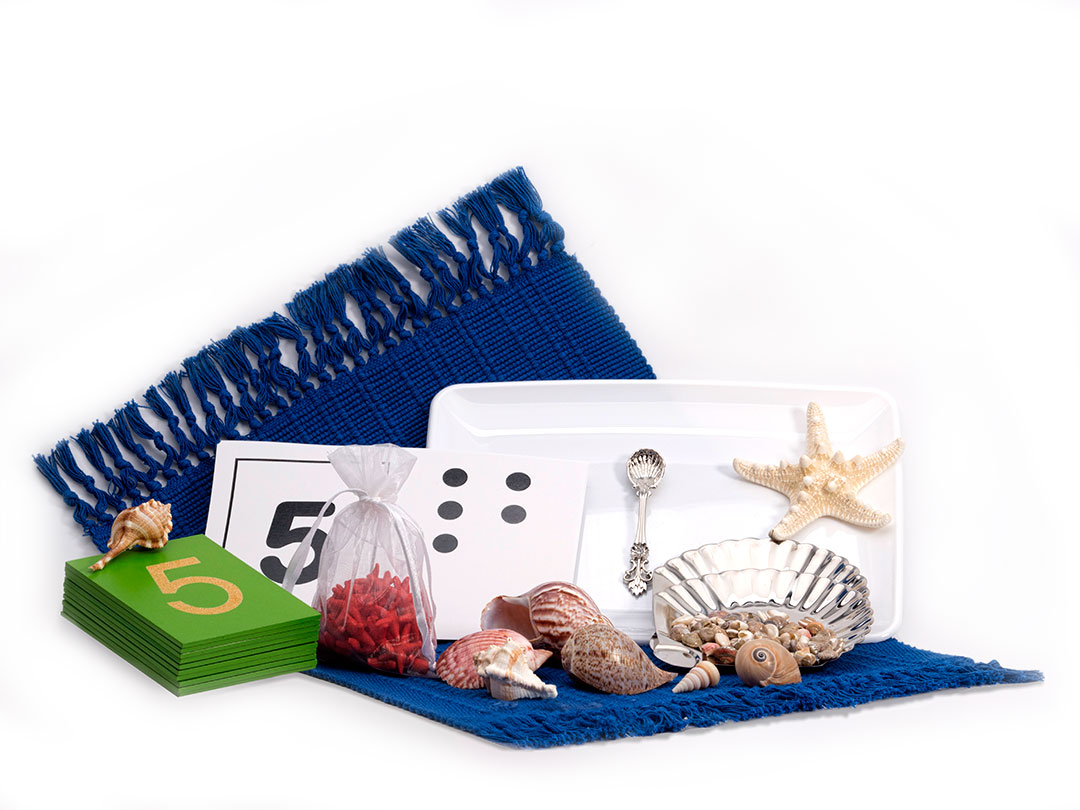 Montessori subscription boxes compliment your child's homeschool environment because they can be easily adapted to your child's skill level. If you have several children, the boxes are flexible enough that each child has plenty of activities to discover. The Montessori By Mom Toolboxes offer age-appropriate materials in a variety of subjects:
Math
Astronomy
Dinosaurs
Chemistry
Earth science
Cultural studies
Art appreciation
Physical education
Music appreciation
Practical life skills
Language development
When you sign up for Montessori By Mom Montessori Toolboxes, you receive a box monthly. If you know your child wants a particular Toolbox, you can always order it on the website. When you sign up for a subscription, you have peace of mind that your child is receiving the highest quality materials. The less time you spend researching and shopping for your Montessori at home environment, the more time you get to spend enjoying it.