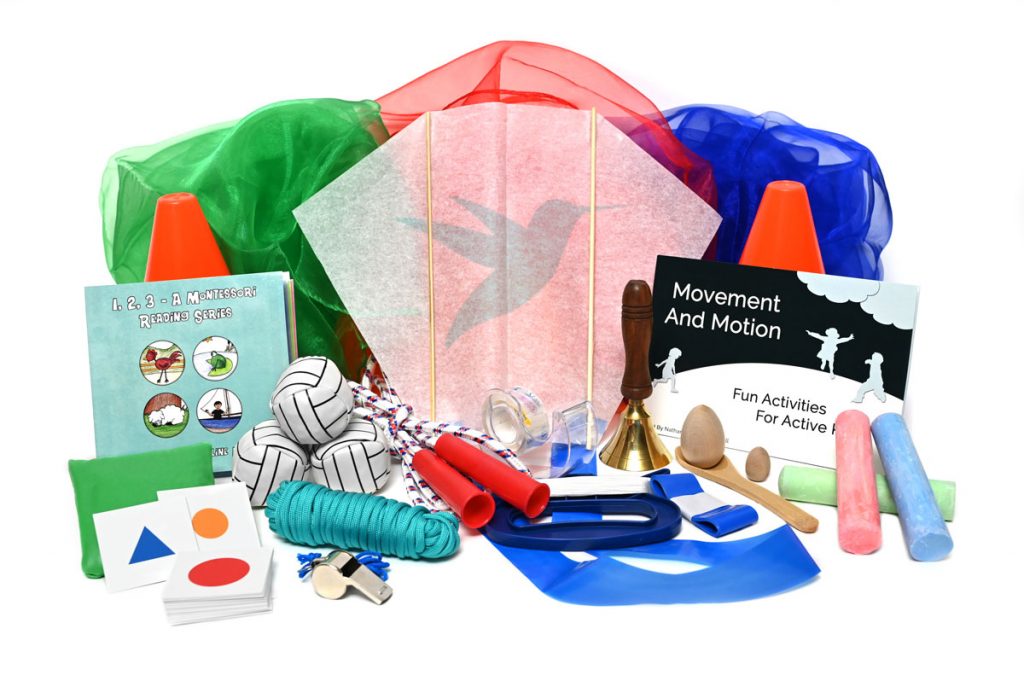 Our First Book!
We are excited to include the first book published by Montessori By Mom. Movement and Motion is full of "Fun Activities For Active Kids." Montessori teachers and education experts share some of their favorite activities for use in the classroom, on the playground, and at home. Active play is important to develop gross motor skills and coordination… plus it helps get the wiggles out! This Toolbox has a great balance of both outdoor and indoor activities.
Walking The Line
This activity is explained in depth in our book "Movement and Motion." The Toolbox includes a variety of materials to extend this classic Montessori activity. Children will love the beautiful bell, the small wooden spoon, and cute little eggs.
Montessori Readers
Included with this Toolbox is a wonderful set of Montessori Early Readers, written by a Montessori teacher. Your Toolbox will come with either set one or set two.
These readers are written with simple phonetic words to help the early reader. They follow the Montessori pink, blue, green series that is often found in classrooms. We also included our own laminated Montessori grammar cards for a hands on experience and help in learning grammar.
Activity Guide Format:
Besides the instruction videos, this Toolbox comes with a more comprehensive activity guide that lists and describes the 30+ activities included in this Toolbox! Now parents have a reference to use when they are away from the computer.
Make You Own Kite!
Finally, this Toolbox has everything you need (including tape and extra parts) to make 3 sled kites. These are easy to fly in almost no wind and can be decorated by your child before assembly. We also help you explain how a kite flies.
Toolbox Balance – Movement and Motion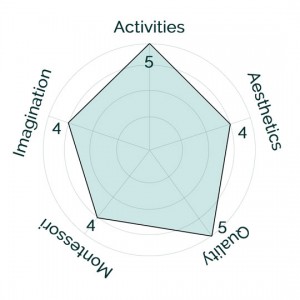 Each Toolbox is carefully planned to contain a balanced blend of important qualities. Movement and Motion is:
Quality: Durable, professional grade, or name brand
Activities: Many activities, levels of difficulty, and uses
Aesthetics: Generally experience beauty or natural materials
Montessori: Activities mostly follow AMS guidelines
Imagination: Activities and theme encourage the imagination
Read more about our Toolbox Design Philosophy
Subscribe to Receive a Toolbox Each Month!
Focus on having fun and teaching your kids, not wasting time doing research and creating materials. Subscribers receive FREE shipping on a new Toolbox each Month.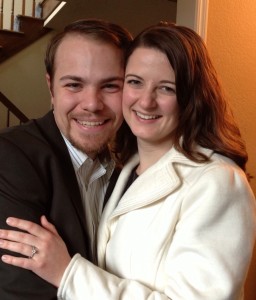 We are excited to share this Toolbox with
you, and hope your kids will love it!
– Nathan & Teresa Hadsall