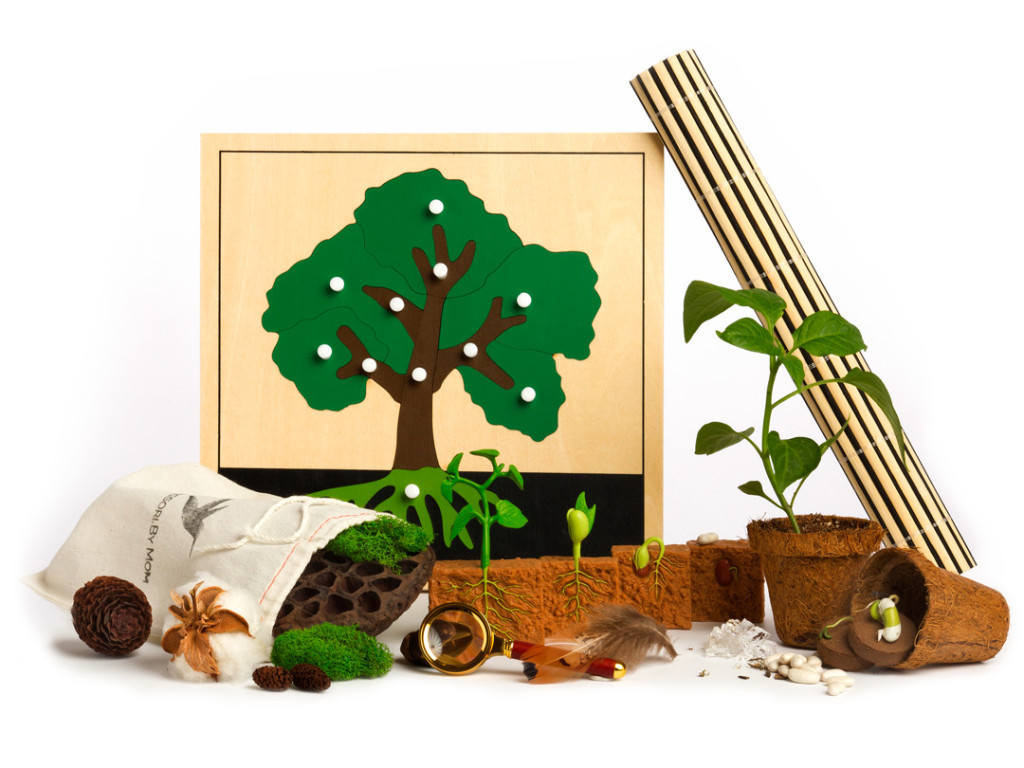 This beautiful Toolbox includes Bean seeds, a mystery bag full of interesting natural items to explore, a bean life cycle model from Safari Ltd, a wooden Montessori tree puzzle, bamboo mat, and 3 interesting ways to grow your beans.
This toolbox focuses on open-ended exploration and scientific discovery!
Mystery Bag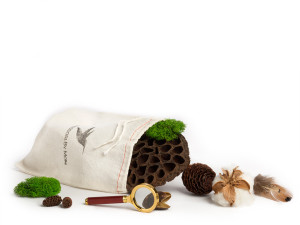 Everyone love a good mystery, especially kids! The Mystery Bag is an important part of a Montessori classroom. It allows children to explore using their senses, develops an awareness of shapes and textures, and the vocabulary necessary to describe their experiences.
The beautiful brass magnifying glass is just right for little hands and inspires the imagination, encouraging open-ended exploration. We are including a few natural items you might not have around the home: a lotus pod (either large or small), pine cones, colorful and soft reindeer moss, a whole piece of cotton right from the field, and bakuli pods.
*Please note that since these are natural items, they will vary from the photo shown.
Plants and Life Cycle Experiments

Dr. Montessori always started teaching with observations of real things and then used models and pictures. These activities will allow your children to explore life cycles first hand, and the simple growing experiments will allow them to practice the steps of the scientific method.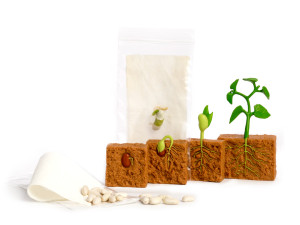 We are providing 3 different ways for you and your child to grow the bean plants, including some amazing water crystals and soil pellets that grow when you add water.
We are also excited provide the Safari Ltd. bean life cycle set. These hand painted models are beautiful and will allow your child to get a good look at the specific stages of a plant's development.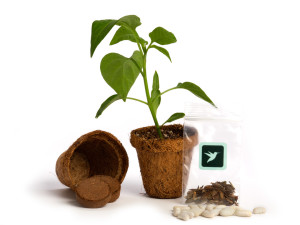 Activities include: learning about seeds, growing a bean plant, learning botany vocabulary, experiments to learn what is necessary for plants to grow, and growing "Hummingbird" Zinnias (Giant California Zinnias attract hummingbirds).
Montessori Puzzles
The Montessori Tree puzzle is no ordinary puzzle, so don't let its simplicity fool you! Montessori Puzzles are beautifully crafted and made of wood. In the right hands they can be a rich educational experience, because of their many uses and the variety of activities they provide.
Each Toolbox is carefully planned to contain a balanced blend of important qualities.
Shoots and Sprouts is: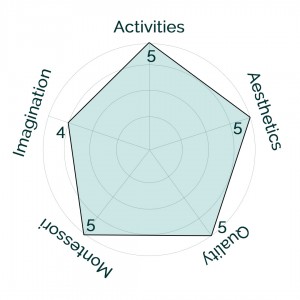 Quality: Materials are durable, professional grade, or name brand
Activities: Includes many activities, levels of difficulty, and uses
Aesthetics: Provides children with an experience of beauty or use natural materials
Montessori: Includes official materials, traditional activities, and faithful to general principles (AMS)
Imagination: Activities and theme encourage the imagination
Read more about our Toolbox Design Philosophy
Subscribe to Receive a Toolbox Each Month!
Focus on having fun and teaching your kids, not wasting time doing research and creating materials. Subscribers receive FREE shipping on a new Toolbox each Month.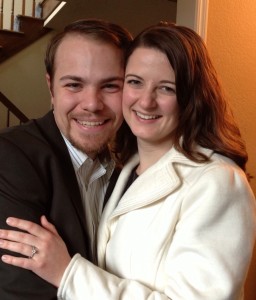 We are excited to share this Toolbox with
you, and hope your kids will love it!
– Nathan & Teresa Hadsall