This Theme is Out of This World!
We are excited to introduce the fourth Montessori By Mom Toolbox: Space Explorer! The theme for this month's Toolbox will help you introduce hard-to-grasp concepts such as space, the Earth, moon, planets, our galaxy, and constellations.
Earth & Moon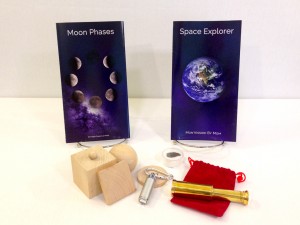 Your child will begin their space adventure by learning about the planet they are most familiar with: our home, the Earth.
With the geometric shapes, you can show the difference between a circle and sphere; with the flashlight, you can demonstrate orbit and the phases of the moon; and using our beautiful brass telescope, you can guide your child through a memorable night sky observation.
Montessori education starts with direct observation, but learning about space relies mostly on models and pictures. This is why we have included a real meteorite, validated by a professional geologist with a certificate of authenticity.

Solar System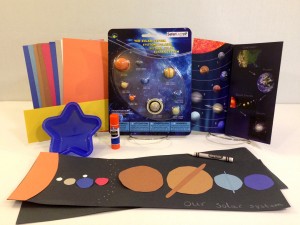 We partnered with Safari Ltd. once more to provide a hand-painted model of the solar system. You can explore the colors of the planets and the order they orbit the sun. There are also plenty of craft materials in order to make a paper solar system model. Some activities include: Identifying & putting planets in order, learning planet names, discussing the distance between planets, learning planet size & scale, exploring asteroids & meteorites.
Stars & Constellations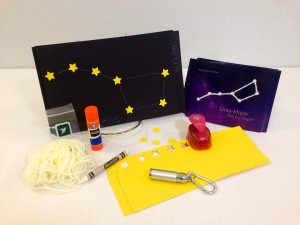 The last stop on our journey through space is an exploration of stars and constellations. This toolbox will introduce your child to 5 easily identifiable constellations. The beautiful lacing cards will help them develop motor skills, while teaching a constellation. Then they can even use the flashlight to project it onto a wall. Finally, they get their very own star punch to help them recreate the constellation. Your child will especially love to invent their own!
Subscribe to Automatically Receive a New Toolbox Monthly!
Montessori by Mom subscribers receive FREE shipping and can focus on having fun and teaching your kids, not wasting time doing research and creating materials.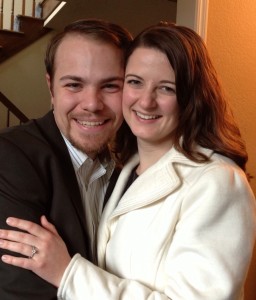 We are excited to share this Toolbox with
you, and hope your kids will love it!
– Nathan & Teresa Hadsall