What A Mess!
The children were gone, the classroom was a mess, and who was left to clean it all up? Me!!! This was an every day occurrence at the play-based daycare where I was the head teacher of the 2 year old classroom. We had lots of toys: cars, dress-up clothes, stuffed animals, and books that the children loved to play with. They had a great time, but by the end of the day my co-teacher and I were exhausted from constantly picking up after them.
Fast forward 2 years: It's the end of the day at my Montessori school. The activities are all put away neatly on the shelf, the classroom is clean, ordered, (though not completely perfectly), and I'm tired, but not exhausted.
What Happened?
Through my Montessori training, I've learned that there are several key principles that play into keeping an ordered classroom. (I'll talk about applying them at home too.)
– The first is called the "Prepared Environment." This means that the teacher prepares the classroom prior to children being there in a way that sets them up for success. The room is orderly from the moment the child first walks in the door. Every item on the shelf in the classroom has a designated educational purpose and a space where it belongs. It always goes back to the same spot when the children are through working with it. This creates predictability and order in the child's mind.
– Every time a child wants to work with a 'job' (activity on the shelf), he/she must take out a rug, mat, or tray to use it. Some things need to be taken to a table, while others need to be taken to the floor. This creates a defined work space for the child, prevents things from being strewn about the room, (and tripped on) and keeps the child focused on the specific item they are working with.
– Only one item can be taken out at a time, and must be returned to it's place before another item can be brought out (however, there are exceptions when items go together to create a new 'work'). This promotes follow-through and prevents the child from having multiple projects out at the same time.
– Children work individually or in small groups. This prevents them from becoming too excited and loud, and helps them stay focused on their tasks.
Granted, there were times where the classroom became loud, the children got over excited, and general pandemonium ensued. Sometimes, we all have off days. But more often than not, the classroom was ordered, calm, and the children were focused on their work.
Great for the classroom, now how do I do this at home?
Many of the keys mentioned above can me used at home as well as in the classroom.
You don't need to be an expert Montessori teacher! My sister does Montessori at home, and I've seen her have great success with it.
The first thing she did to prepare the environment was to go through her children's toys. She got rid of the ones they didn't use, were over-stimulating, or created too much of a mess. She set up all of their toys and activities on shelves, bins, and their "Montessori closet". Every item has a specific place where it belongs, and her son knows it.
She created a defined space for him to work by providing a rug for him to use on the floor, and a small table for activities that don't work on the floor. She makes sure that he only takes out one thing at a time, and puts it back when he is finished. This keeps the mess under control, and helps him to stay ordered. Of course, having a one year old sibling sometimes makes this challenging, but for the most part she seems to have success with it. Her son loves his Montessori jobs, and is very focused on his work.
My sister wrote about her experience decluttering her son's toys on her blog  CheapAndNatural. She has lots of great ideas and tips about doing Montessori at home. Be sure to check it out! 
 Subscribe to Receive a Toolbox Each Month!
Focus on having fun and teaching your kids, not wasting time doing research and creating materials. Subscribers receive FREE shipping on a new Toolbox each Month.
Did We Mention Our Unconditional Guarantee?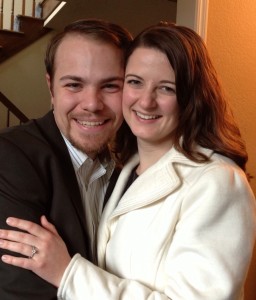 We don't think you will ever be dissatisfied with a Toolbox, but if you are, we have an unconditional money back guarantee. Unhappy with a Toolbox? Let us know within 14 days and we will give you a full refund, no questions asked. You have nothing to lose!
– Nathan & Teresa Hadsall