A Montessori Inspired Introduction to Mixology!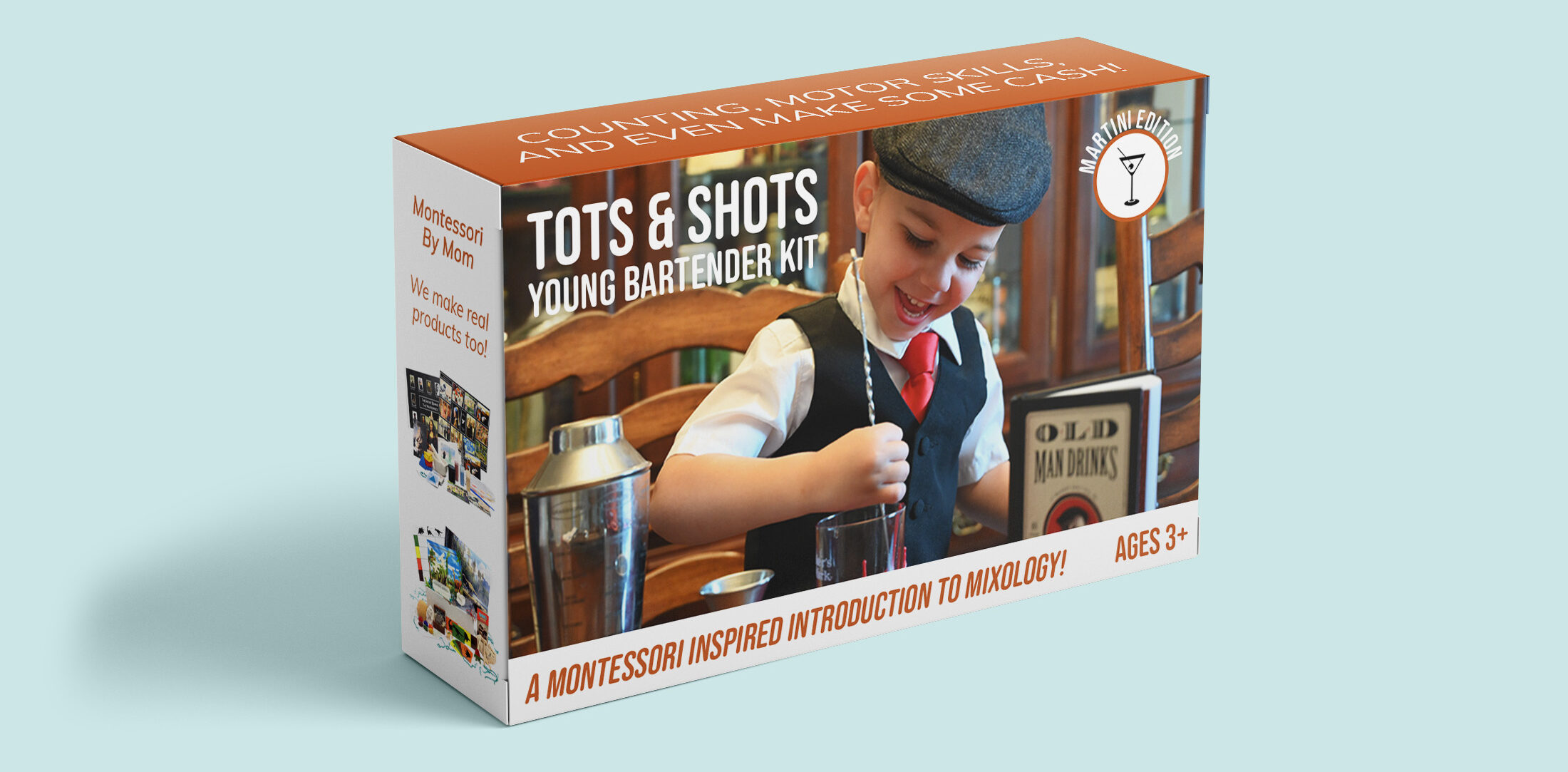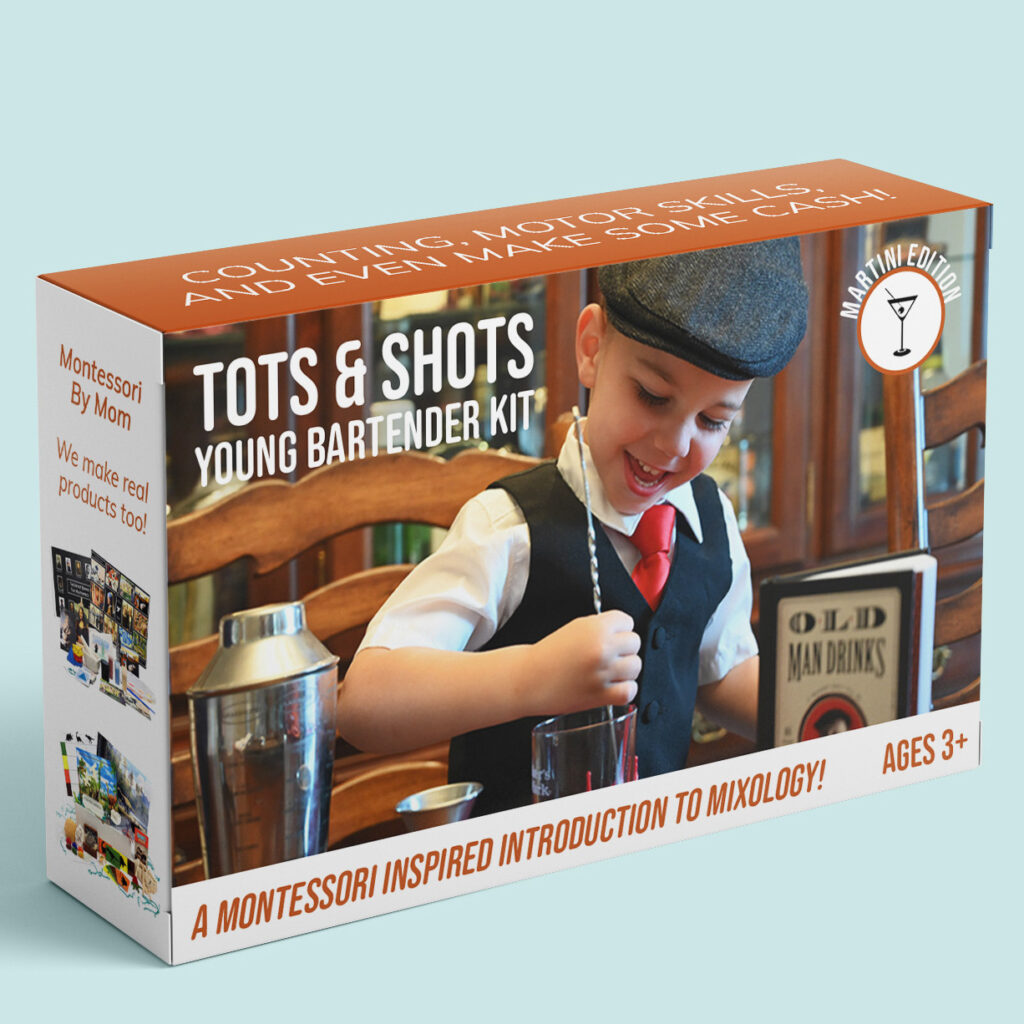 Happy Hour Just Got Happier!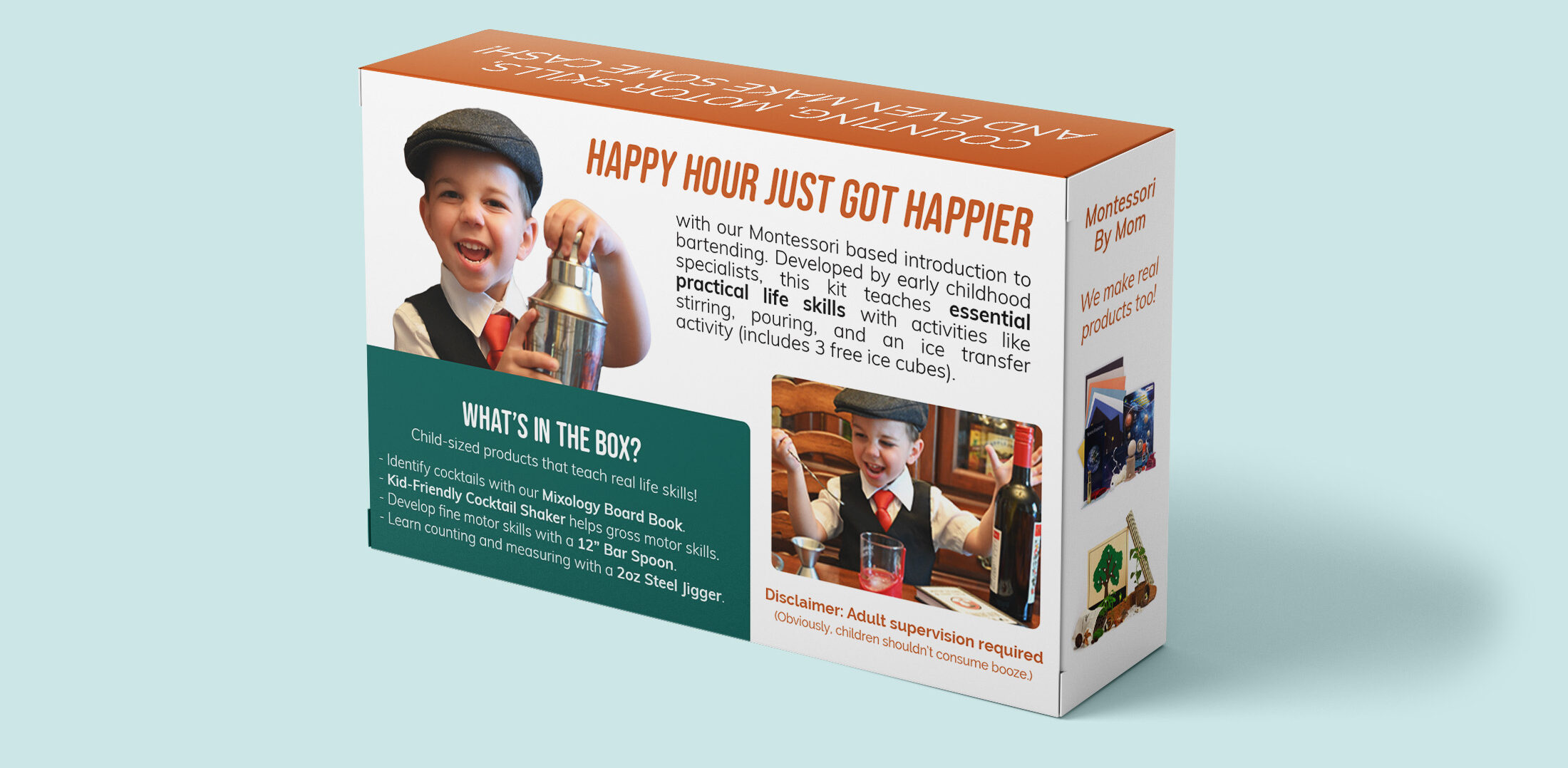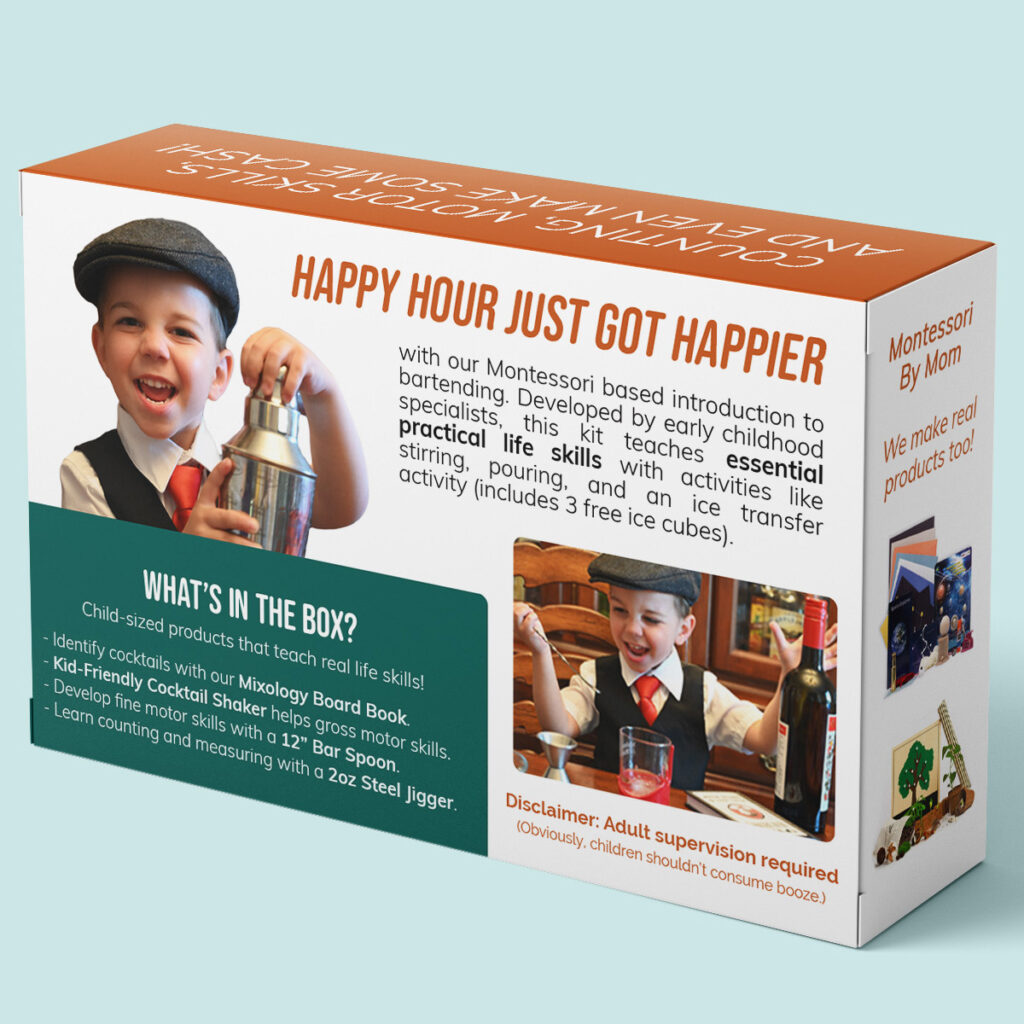 A Montessori Based Introduction to Bartending!
Developed by early childhood specialists, this kit teaches essential practical life skills with activities like stirring, pouring, and an ice transfer activity (includes 3 free ice cubes).
What's in the box?
Child-sized products that teach real life skills!
Identify cocktails with our Mixology Board Book
Kid-Friendly Cocktail Shaker helps gross motor skills.
Develop fine motor control with our 12″ Bar Spoon
Learn counting and measuring with our 2oz Steel Jigger
Aprils Fools! Okay, that's not a great idea…
But Our Montessori Guide Is!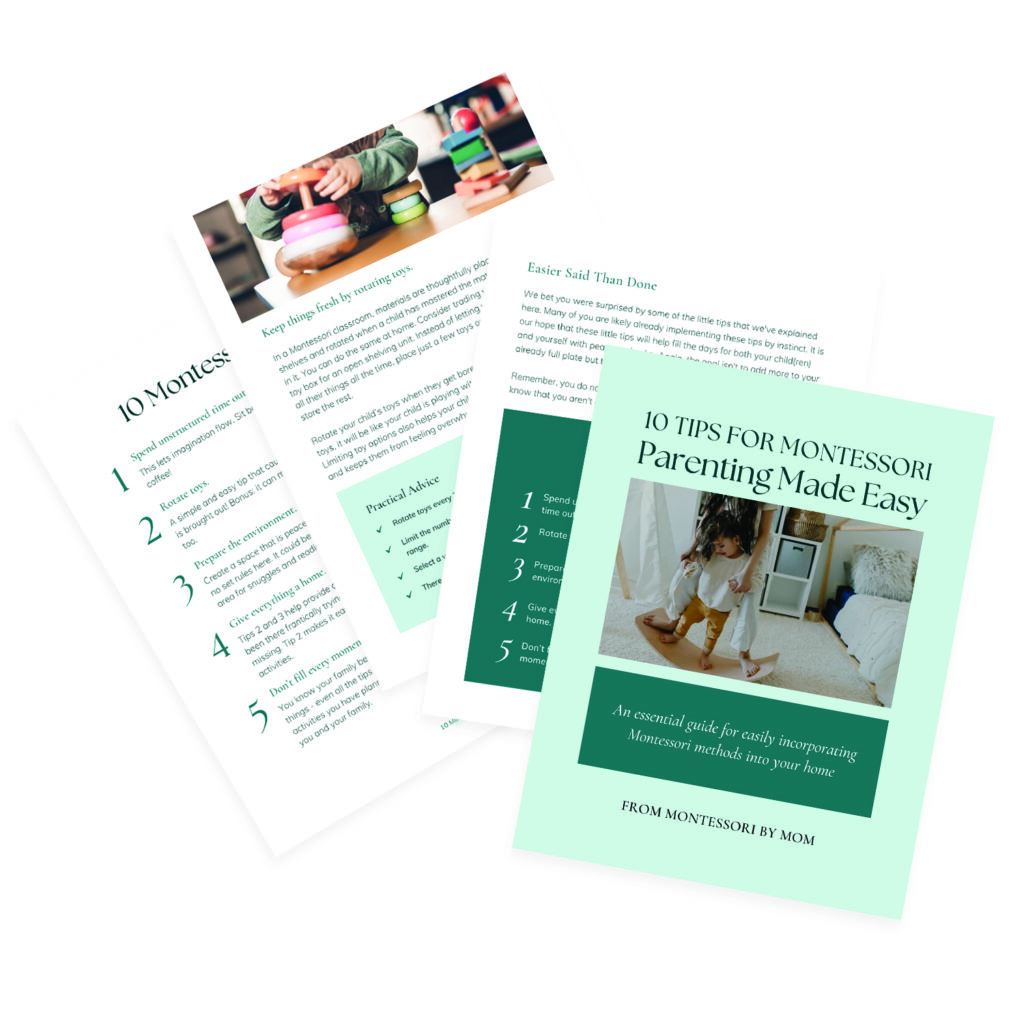 But Our Montessori Guide Is!
If you are interested in Montessori At Home, our FREE GUIDE is full of quick tips and 10 ways Montessori makes parenting easier.
(Real) Products From Montessori By Mom
The Original Montessori Curriculum Box
[et_pb_shop type="product_category" posts_number="18″ include_categories="134″ _builder_version="4.16.0″ _module_preset="default" global_colors_info="{}"][/et_pb_shop]